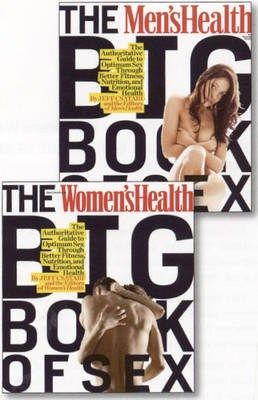 And it was horrid! And I was mortified and I just simply refused to believe that that was how babies were made for the longest time! She then went on to tell her cousin. I had a little chat with her about it. Ok, I lie, I completely overreacted at hearing this story and told her she was too young to be doing things like that with boys and I was going to tell her dad and he was going to be angry.
I, on the other hand, believe I put the fear of God in her when I told her I was going to tell her Dad and so she backed up and changed the story. Again, total FAIL on my part. But this was finally the point where my husband agreed it was time to have THE talk! And after browsing through it, and almost dying at telling my child these things, like this for example: I bit the bullet and decided to treat it as a band aid and just rip it off and get it over with.
The book is described as: The big book about sex and my body is at the same time a guide for parents on how to answer uncomfortable questions. It is a gentle and clear way of informing the young ones about these sensitive issues. The book deals with subjects such as love and sexual relationships, the anatomical differences between girls and boys, body changes during adolescence, fertilization, pregnancy and birth and wrong beliefs about sex.
The excellent, fun illustrations will help children to get to know themselves and others by learning about the physiological and personal differences that make us unique. And it was a great guide into the conversation. What I loved is that is explained everything in the most anatomically correct way throughout, but easily so a child can understand. Starting with how boys and girls develop differently as teens, covering menstruation, intercourse, pregnancy and birth.
So how did the talk go? Well Ava was fascinated. I loved her enthusiasm to learn and understand. She was so perfectly innocent and asked lots of questions along the way. Sweetly raising her hand each time she wanted to ask me something else. There were other questions too. I was actually really surprised and impressed with how she handled the whole conversation, her questions and thought that went into the chat and reading through the book.
And that was that. The whole thing was much easier than I thought it was going to be, I think I was more traumatized by the conversation than she was and she went right back to playing with her toys afterwards. Have you had the chat with your kids?
Come join the conversation and let's have some fun!