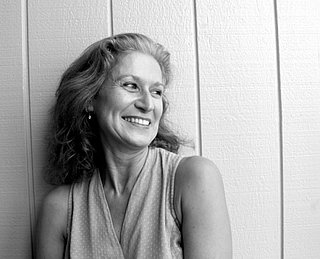 Photographed by Matt Crump. Beverly Winters, 68 Widowed at 21, with a toddler and sick mother to take care of, Beverly struggled with alcoholism. She has worked as a postal employee for 35 years, and has been sober since Did you always know you were gay? I was a young alcoholic. We had sex, and I got pregnant when I was 18, just out of high school. My son was born when I was 19, and my husband went into the service, and he passed away in an auto accident, and so that was the end of that.
We both had some secrets, I found out, after he passed. He had something else going on. It was just me and my son after that. People wanted to get married then, and because I was pregnant, I got married. You know, [now] you sit down and have a talk with your parents and stuff; I wasn't in that kind of position in my family. My mother was ill mentally, and my father was gone, and so I just took care of the family and did what I did for me. I like to get out and be among people most of the time.
And although you get the hots, think about it first. If done with clarity and a sense of not giving up who you are to get somebody. It just gets better! With my encounter with another woman, I know to pay attention to her and not be this macho woman. It has to be something you talk about. Jackie Cole, 79 Jackie has been married three times, but has been single for much of her 70s.
We can all learn a lot from Jackie. How much better is your understanding of your body and sexuality at this point in your life? As far as having a male partner, that was very important.
And I was very sexual. I loved having sex and I loved men. I really like to be alone, by myself, learning how my body responds to my touch. I really like it better on my own, without a partner. I think the only thing I miss is companionship. But I do a lot of exploring. I really have fallen in love with myself, and who I am. And I take care of myself. I like men — as long as they belong to somebody else! And it never did for me. I know too many women who are just desperate because they feel like their life is empty.
I have so much love in my life. I have a great family. I have probably the most amazing friends that anyone could have. Not content enough to die, but content! Learn how to communicate more. I know that now.