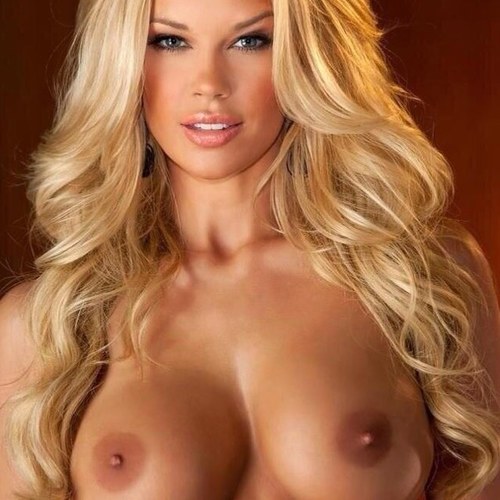 Release dates and other details, as compiled by Kevin Crust, are subject to change. April 29 A Beautiful Planet The view of Earth from space and the information it reveals about humanity's effect on the planet are examined in this large-format science documentary. Narrated by Jennifer Lawrence. Directed by Toni Myers.
Imax Entertainment Dough Business suddenly picks up for a London kosher baker when his young Muslim apprentice accidentally drops a stash of pot into the mixer. Directed by John Goldschmidt. Keanu The kidnapping of a beloved kitty forces two naive cousins to infiltrate a street gang. Directed by Peter Atencio. L'Attesa The Wait A mother bonds with her son's girlfriend during trying times.
Written and directed by Matthew Brown. Open Road Pali Road After an auto accident, a young woman finds herself in a life at odds with the one she remembers.
Written by Doc Pedrolie and Victoria Arch. Directed by Jonathan Lim. Pali Road Productions Papa: Hemingway in Cuba The famous writer's downward spiral is witnessed by a young reporter during the revolution. Written by Denne Bart Petitclerc. Directed by Bob Yari. Directed by Munroe; co-directed by Jericca Cleland. Gramercy Pictures Rio, I Love You Ten directors set amorous stories in different neighborhoods of the Brazilian city in this anthology.
Written by Francesca Manieri, Laura Bispuri. Strand Releasing Tales of Tales The rulers of three kingdoms are occupied by their passions and obsessions in this fairy tale for grown-ups. Sundance Selects Term Life A desperate man must stay alive for three weeks until an insurance policy kicks in. Written by Andy Lieberman. Directed by Peter Billingsley. Focus World Vita Activa: Directed by Ada Ushpiz.
Zeitgeist Films Viva A Havana hairdresser dreams of being a drag performer while struggling to reconcile with his estranged father. Written by Mark O'Halloran. Directed by Paddy Breathnach. Magnolia Pictures We the People: A documentary narrated by Michael Chiklis.
Written by Jeff Pinilla. Directed by Tommy Reid. Written by David Kajganich. Directed by Luca Guadagnino. Fox Searchlight May 6 The Family Fang The grown children of performance artists investigate the troubling disappearance of their parents. Written by David Lindsay-Abaire. Rialto Pictures Beautiful Something Four gay men cruise the back streets of Philadelphia looking for connection.
Written and directed by Joseph Graham. Ariztical Entertainment Being Charlie A young man deals with his strained relationship with his parents and enters rehab one more time.
Written by Nick Reiner and Matt Elisofon. Directed by Rob Reiner. Paladin Belladonna of Sadness The controversial Japanese animated work, long out of circulation, about an innocent young woman and her pact with the devil. Cinelicious Pics Bite After a seemingly harmless insect bite, a young woman undergoes a horrifying transformation. Written by Jayme Laforest, story by Chad Archibald. Civil War" Captain America: With Helena Mattsson, Craig Sheffer.
Written and directed by Michael Winnick. Lionsgate Premiere Dark Horse The inhabitants of a small Welsh mining village band together to breed a champion racehorse in this documentary. Written and directed by Louise Osmond. Directed by Shoko Nakamur. Aniplex Elstree Behind-the-scenes documentary looks at the making of the first "Star Wars" at the famed English film studio. Written and directed by Jon Spira. Written by Paige Cameron.
Birth of a Legend The soccer superstar rises from the slums of Brazil to become the world's greatest player. Written and directed by Jeff Zimbalist and Michael Zimbalist.
IFC FIlms Phantom of the Theater Thirteen years after a performance troupe died in a fire, its spirits haunt the venue, awaiting new victims.
Directed by Raymond Yip. Tai Chi's Journey West Filmmaker Barry Strugatz explores the ancient art of tai chi through this documentary on one of its modern masters, Cheng Man-Ching, who brought the martial art to the U. S in the s. First Run Features Sacrifice A newly arrived surgeon in the Shetland Islands off Scotland makes a gruesome discovery connecting ancient rituals to the present. Written and directed by Peter A. IFC Midnight May 13 A Bit of Bad Luck A timber heiress, tired of her philandering attorney husband's humiliating behavior, turns his latest weekend romp into a nightmare.
Written and directed by John Fuhrman. Written by Pearry Teo and Josh Nadler. Directed by Marcie Berlieter. Zeitgeist Films High Rise The residents of a luxury apartment tower experience vertical class warfare.
Written by Amy Jump, based on the novel by J. Directed by Ben Wheatley. Magnolia Pictures How to Plan an Orgy in a Small Town When a sex columnist returns to her provincial small town for her estranged mother's funeral, various locals plot to persuade her to stage the titular event. Written and directed by Jeremy Lalonde. With Christopher Meloni, Amanda Schull.
Written by Paul Sloan, story by Yvan Gauthier. Directed by Chuck Russell. Adopt Films Kill Zone 2 An undercover cop is thrown into a Thai prison, a hotbed of corruption, riots and black-market organ transplants. Written by Lai-yin Leung, Ying Wong. Directed by Pou-Soi Cheang. Broad Green Pictures The Lobster A man in the near future who flees into the woods rather than be turned into an animal because he is single illegally falls in love with a fellow rebel.
Written by Yorgos Lanthimos, Efthymis Filippou. Directed and written by Whit Stillman, based on a Jane Austen novella. Directed by Jodie Foster. TriStar Pictures Search Party Buddies botch a friend's wedding, then must rescue him in Mexico after he is carjacked and left naked in the desert. Miller, Thomas Middleditch, Adam Pally. Focus World Starcrossed A young writer's encounter with a mysterious woman changes his future over the course of one night.
Written and directed by Chase Mohseni. Indican Pictures Sundown A spring-break vacation in Puerto Vallarta turns ugly for two high school seniors when a sexy girl makes off with the Rolex belonging to one boy's grandfather.
Pantelion Sunset Song British director Terence Davies' adaptation of the Scottish novel depicts a young woman enduring life in the early 20th century. Magnolia Pictures The Trust Corrupt cops unravel a mystery, hoping for a big score. Written by Benjamin Brewer and Adam Hirsch.
Narrated by Katie Couric. Lionsgate Premiere What We Become A virulent strain of the flu quickly turns a Danish family's summer into a nightmare when it is attacked by a bloodthirsty mob.
Written and directed by Bo Mikkelsen. Written and directed by Steve Hoover. Directed by Fergal Reilly and Clay Kaytis. Columbia Pictures Back in the Day With the help of local mob bosses, a half-Italian, half-Puerto Rican Bensonhurst teen pursues his dream of becoming a champion boxer. Directed by Paul Borghese. Cohen Media Group Hard Sell On Long Island's Gold Coast, a high schooler struggling to make ends meet at an elite prep school discovers inventive ways to profit off his classmates with the help of an attractive runaway.
Written and directed by Sean Nalaboff. Featuring Slash, Mike McCready.