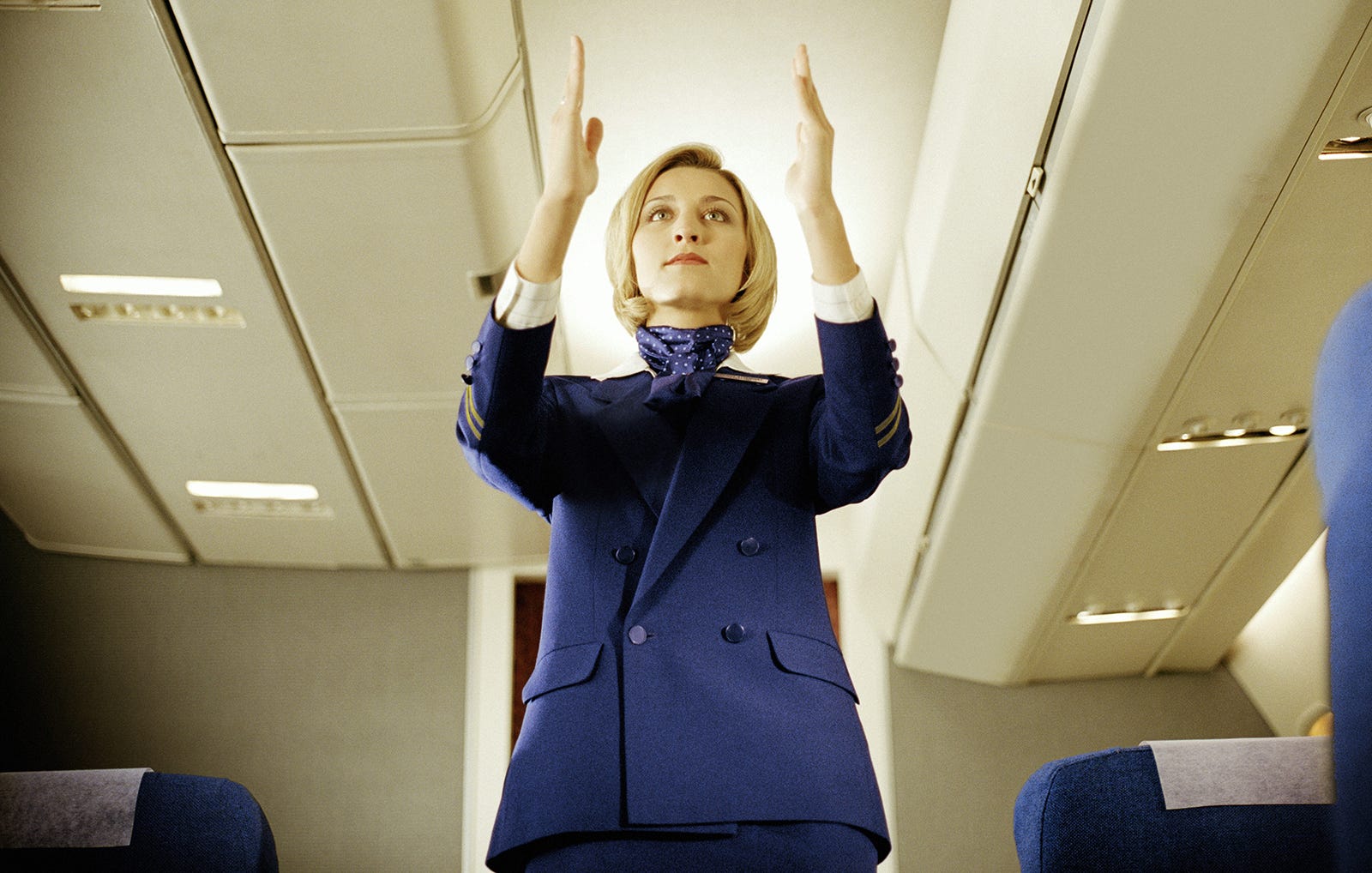 Instead of being reprimanded, the pilot got on the intercom and gave them a verbal fist bump, to which the entire flight started cheering them.
The whole story made me feel warm and fuzzy. And I know some grimy-ass degenerates. Like scum of the Earth. Like fingering chicks in Church-type dudes. Well, thanks to an opportunistic BroBible reader, I finally have a tried-and-true personal anecdote of a Mile High achievement.
Props to my boy Steve for sending this in and restoring my faith in the possibility of fucking on the open skies. Matt I read your article about the Mile High Club and until a few months ago I would have been with you.
If anyone told me they fucked in the bathroom on a plane I would have called bullshit. Like I said, that all changed a few months ago. On the way to the bar I walked past a pretty hot girl. We both looked at each other but continued on our separate ways. After a few drinks, I head back to my gate and as luck would have it the girl I walked past was on the same flight as me. With my new found liquid courage I sat down next to her and chatted her up a bit. No swings, no hits, bros.
Babe Ruth led the league in strike outs, now he has a fucking candy bar named after him. After we changed seats we both went to the bar for one last drink prior to takeoff. Because it will probably be my last. Forgot about Malaysian Airlines. Fast forward a little bit: That was followed my a little finger play on my part. Ill go to the bathroom and unlock the door after 30 sec, when the light turns green come in.
So thats what we did. But anyway, I went in and we went at it for abouuuttt 1 min. That was until we hear someone pounding on the door. Judge Judy, does one minute fucking in a plane count? Turns out, the flight attendant saw the whole thing progress. When we came out he threatened to have us arrested when we landed.
We did did have some supporters in the first couple rows who clapped and high five us on the way back to our seat. Now, at this point, we had about 45 min till we landed. Once we did finally land is when things got awkward. Dear Flight Attendant, Shut your bitch mouth. Best part is after we landed we realized we were at the same hotel and went to finish the deed. Props to Steve for sending this in and getting it in.