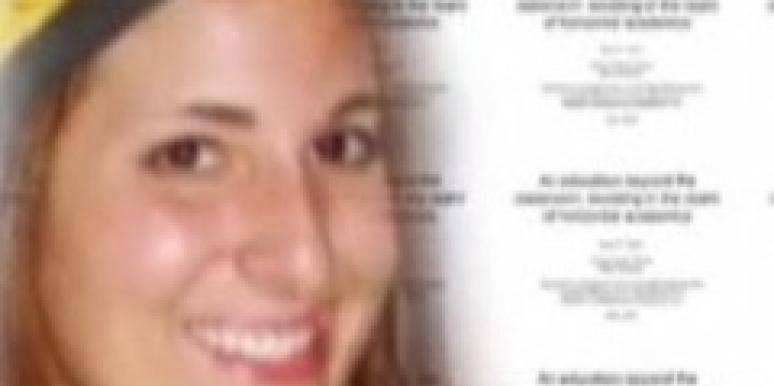 Order Reprint of this Story October 08, The "thesis" ranked the guys she slept with by physical attractiveness, sexual technique and the size of certain body parts, among other things. She claims she never intended for the presentation to be seen by more than just a small group of people and that she is sorry to the guys who are named in the slideshow. I tend to agree with the CBS article linked to above in that I don't really believe she's sorry.
And I think she's kind of dumb. As much as the "thesis" may outright make the guys she rates look bad, the fact that she created it it in the first place makes her look bad. What kind of person does that? What kind of girl would be proud to have slept with half the varsity lacrosse team? This is one of the pitfalls of the social networking generation — nothing is really sacred anymore.
And every time someone takes it one step further, we lose a little more. Suddenly people expect everyone to openly display their number of sexual partners of their Facebook page or announce every bodily function on Twitter. And when you don't get that, you feel like you're missing something, when you don't have a right to know — and shouldn't even want to know — that information in the first place.
In regards to Ms. Owen, some feminists applaud her exploiting men the same way "women have been exploited for years. Yes, women have struggled with equality in the past, but do we really want to be equal by sinking to that level? I thought the point was to elevate everyone to equal footing, not bring everyone down into mud pit equality. What's the point of being "equal" when in the end you're less than you were before? What kind of message do you think this "thesis," and the fact that it's gone viral, sends about our generation's approach to sex, privacy, intimacy and even feminism?
Our journalism takes a lot of time, effort, and hard work to produce. If you read and enjoy our journalism, please consider subscribing today.